Finance Writers
We have a constant need for writers capable of producing excellent content related to Finance. Our clients are diverse, and demand specific expertise from our writing team in many fields and disciplines. Many of our clients require us to write documents that involve specific and involved knowledge of many areas of finance, such as banking, financial planning, budgeting, investing, and taxation. We often write for clients who require different perspectives on finance, therefore we need writers who are capable of switching between writing about major financial events and their implications to businesses, governments and other organizations, to writing about personal financial planning for the individual.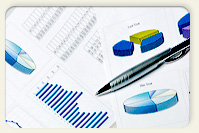 In order for finance writers to succeed in our work environment, they must possess a well rounded knowledge of financial matters. In addition, our writers must be able to stretch themselves, strengthening their knowledge base as they work for us, in order to be more and more versatile as time goes on. Our writers must be quick to learn new things, and be able to apply that new knowledge in their writing immediately. We need writers who are capable of producing high quality academic documents with all the appropriate elements in place: proper titles, introductions with thesis statements, use of research sources, compelling arguments, conclusions and bibliographies and citations that follow major academic writing styles such as MLA, APA, Turabian and others.
We can offer a lot of steady work and income to the right kind of writer. We look for writers who are dependable, who will always commit to a job and finish it. Our writers need to be fast, sometimes turning out 20 pages or more of high quality work in a single day. Above all, we look for writers who are available when we need them most. Projects sometimes come in at the last moment, and we need expert finance writers who will be there when we need them.