Freelance Writing Jobs in Los Angeles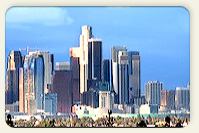 Freelance writing is a tough gig – especially in a dog-eat-dog city like Los Angeles. But not every writer has to scrounge for work in LA – TPE Writers Network members enjoy the security of knowing there will always be work available when they need it. In 1996, TPE Writers Network began providing LA area writers with consistent assignments writing academic essays at the university level. Since then, we've given over 50,000 academic writing assignments to freelancers like you.
With TPE Writers Network, you will not only have consistent work, but that work will be relevant to your field of academic expertise – and much of it will challenge you to research new areas of your field. Our writers are constantly learning. We offer full-time freelancers and those who write to supplement their income a steady flow of essays and term papers to write. We strive to find the right projects for each of our writers.
Our writers are experts in at least one academic field. Our mission is to give our clients exceptional examples of essays, term papers and even theses and dissertations. The higher calibre of our writers makes that possible. Here are the minimum qualifications to write for us:
A Masters Degree or PhD in at least one field
Proven ability as a skilled, and fast, researcher
Able to write high quality academic papers very quickly
Error free writing
Native English speaker
Regularly available by phone
Access to university level research resources
Our writers are paid by the page at competitive rates – assignments can run the gamut from short essays to lengthy theses and dissertations. There's no shortage of work to be done – and we can fit your assignments into your availability and subject expertise.
If you have the skills and drive to be a TPE Writers Network writer – we want you on our team! Apply today and our office will be in touch with you soon!