Consistent writing work in all fields
Have you been searching for new ways to express your talents as a freelance writer? If you are looking for part-time employment in the comfort of your home, TPE Writers Network is here to help you achieve professional experience and success. Together with our writers, we have produced over 50,000 top quality custom and prewritten academic papers since 1996.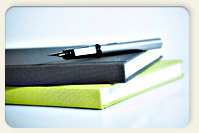 The variety of services that we offer allows our writers to specialize and do what they like to do. One thing you are guaranteed to do with our network is learn. In fact one of our writers states "I've learned more in a single year of writing for TPE Writers Network than I did in five years of graduate school". We hear that over and over from many of our writers. We make the work fun and educational and at the same time you earn a paycheck. In fact, many of our long time writers were MA students working on their PhD and decided to stay or continue to work with us even after they'd moved on professionally.
There's one requirement that makes us different from the rest … You must possess an MA or PhD in your field of specialty and be a native English speaker. The level of writing we expect is much higher than other writing services. That is what has made us very successful at what we do.
Assignments range from a short 5 page essay to a complete thesis or dissertation. TPE Writers Network has writing assignments fit for any freelance writer. We specialize in providing high quality writing, research and editing services to our clients from all over the world. To see whether this type of writing is for you read through this site and if you're interested send in your application and upload your resume/CV. One of our company representatives will be contacting you soon.