Accounting Writers
We provide writing and research services to a large group of clients who are studying various aspects of accounting at all levels. We need writers well versed in the theory and practice of accounting in multiple situations and industries. Some of the specific topics we are asked to write about are financial accounting, the record-keeping of businesses reporting on their periodic spending and revenue, and managerial accounting, the internal allocation of funds within a company. We are also asked to write about ethical issues in the accounting field, and accounting policies. From time to time, we may even be called upon to write about more exotic topics within the realm of accounting, like how accounting is used forensically in corporate law, as well as the future of accounting in a rapidly globalizing marketplace.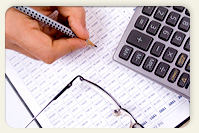 Deep versatile knowledge of accounting is a must for our accounting writers. But more than that, our writers need to have a large capacity to expand their knowledge base rapidly as they work and research the papers they write. Our clients demand for cutting edge material never abates, and we need to stay one step ahead of their needs at all times. Writing for us means plenty of opportunity to expand your horizons and learn new things, even outside the subject of accounting. We produce mostly academic writing, so a strong ability to create quality essays and term papers, with well laid out introductions, thesis statements, arguments and conclusions is a major requirement. You must also be comfortable citing and listing research sources in multiple academic formats.
Our most successful writers are those who are dependable – who make themselves available to accept new assignments often, and can complete them fast, with excellence. The more you prove your ability to perform well in our fast-paced environment, the more work you will be asked to do.